Customer Reviews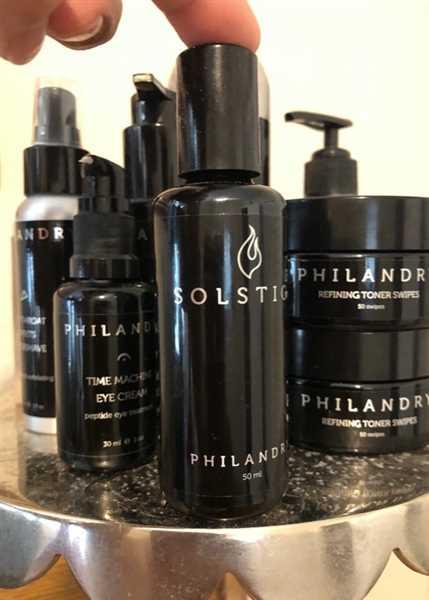 04/24/2020
Great Fragrance!!
When I received the sample I tried it and went to work and my coworkers love the scent !! Then I came home an order the 50ml size and now it's all the cologne I'm wearing!! Great purchase
Daniel R.
United States
04/06/2020
Really enjoy it
Solstice is a light manly smell, not heavy like some fragrances, when wore behind the ear, when a women hugs you, she will breath a little deeper enjoying your essence
Curtis S.
United States
04/06/2020
Amazing!
This is the perfect fragrance! Not as strong as wolfsbane, but just as unique and enjoyable. I wish I could say I have received compliments from friends and co workers, but due to corona quarantine I have not been out!! I'm sure I will once we are able to be social beings again. I highly recommend Solstice!!!
Ryan S.
United States
02/26/2020
Solstice lifts me
I am not one who wears fragrances a lot, but when I got a whiff of Solstice, I had to have it. I ordered it to see how I liked it and found myself putting it on just for me. I received nothing but compliments from others. Now I have a bottle in my bathroom, one in my backpack. My partner liked it so much, even he uses it, and he hasn't used a cologne in 20 years. Amazing and addicting!
Stephen M.
United States
PHILANDRY
Solstice, Men's Fragrance
Solstice, Men's Fragrance is the second exclusive scent by PHILANDRY. The warmth of agarwood and sandalwood resins, bright and inviting notes of citrus and bergamot, with a celestial ambergris spirit accompaniment sounding through skin of a verdant future.
Vegan, contains no animal products.
Proprietary blend of fragrance, essential oils and natural absolutes.
Paraben Free
Cruelty Free
Phthalate Free
AVAILABLE IN THREE SIZES
50 ml - Save by purchasing the large bottle ($95)
10 ml - Perfect size to throw into your pocket or bag ($35)
Fragrance sampler available ($7)
DIRECTIONS FOR USE
The unique rollerball applicator can take a little getting used to, but once you get the hang of it you can easily and consistently control the amount of fragrance applied. Just tip the bottle, rather than turning it over. We recommend holding the bottle perpendicular or at just a slight angle to the area to where you are applying (wrist, neck, chest). If you want more fragrance applied, increase the angle. Less, decrease the angle. Holding the bottle upside down may apply much more than you want and cause spilling.