Customer Reviews
08/14/2020
Rick B.
United States
Amazing
Received the products today. Yes I have aging skin. Being mid 50s that's life but this product immediately erased crepey-like skin. In from the beach and it this lotion went on amazingly. Great packaging. High quality for sure
06/25/2020
Ronald V.
United States
Supernatural Body Lotion
My initial use of this lotion was on my arms where I have "crepe skin in certain areas! When I applied it to these specific areas, I noticed how cool and soothing it felt and when I rubbed it on the creped skin my skin became smooth. I am going to continue using this product and hopefully the result will be completely to my satisfaction.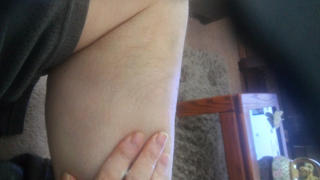 02/24/2020
Brian B.
United States
Super hydration
A little goes a long way to help with the winter itch of the cold northeast winter
This is an amazing product
This lotion has a smooth texture and a pleasant light scent as well, but the real magic happens when you use it over a few days' time. After trying many others, this hand cream completely restored my dry, chapped winter hands here... Highly recommended.
PHILANDRY
Supernatural Body Lotion
Supernatural Body Lotion a'int your typical body lotion. With a concentrated formulation, a little goes a long way. Its all-natural ingredients nourish and protect the skin with the perfect finish, absorbing quickly into the skin. The potent herbal extracts in the formula and its naturally occurring salicylates and tannins are healing and anti-inflammatory and protect the skin from free radical attacks by sun exposure and environmental pollutants. This lotion also deeply feeds the skin with Vitamins A and C and invaluable minerals to support the healthy function of the skin naturally. It's basically the perfect marriage of high-tech and all-natural.
I decided to not add any essential oils to this formula and let the naturally occurring aromas of the extracts and ingredients shine on their own. So the very light scent you experience during application is exclusive the result of the fine oils and extracts of the product.
240 ml  ℮  8 oz
PRIMARY INGREDIENTS:
Organic Shea Butter
Organic Tamanu Oil
Organic Nettle and Rosemary Extracts
NO CRAPPY INGREDIENTS
Paraben free
Propylene glycol free
Gluten free
Cruelty free
Vegan
Fragrance free