Customer Reviews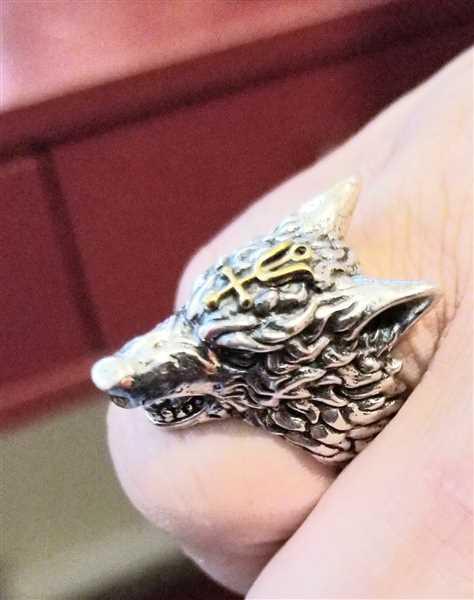 04/06/2020
Amazing Ring
This ring is so awesome and really looks great!!! Its fits perfect and so glad i purchased it !
Daniel
United States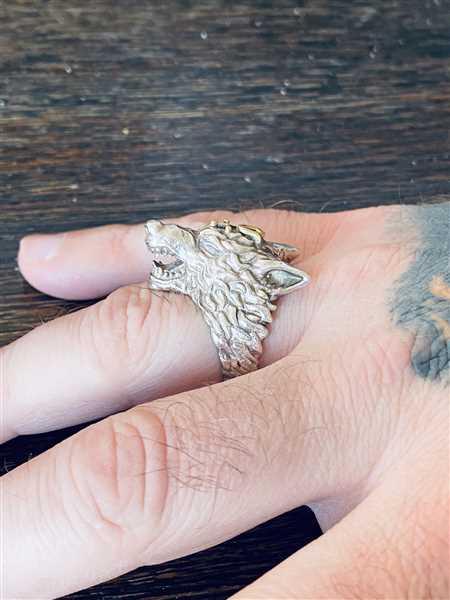 02/24/2020
A work of Art!
INMHO the best Alpha Wolf Ring out there! It's held up well for me and is a great conversation starter. This ring radiates power and presence everywhere I go. And it can only be found here! This ring should be going for at least double , but here it is at an amazing price. YOU WILL NOT REGRET PURCHASING THIS RING PERIOD!!
Alexander M.
United States
Thank you! So glad you are enjoying that badass ring.
05/05/2020
Wolfsbane Antimony Wolf Ring...hot.
Love this item. Great design.
Robert W.
Canada
PHILANDRY & Daviell Design
Wolfsbane Antimony Wolf Ring
The Antimony Wolf Ring is a custom piece designed by Daviell Maldonado exclusively for PHILANDRY. Daviell is a highly sought after international jewelry designer and craftsman. His collections have been featured in Luxe, Orange Coast Magazine and Riviera Magazine, and custom designs requested by such celebrities as Bette Midler and Johnny Depp. 
Slight variations to the fine details of this ring may occur and your ring may not appear exactly as the one displayed in the photograph here. This ring is only available here at PHILANDRY.
Sterling Silver with the Antimony Symbol in brass on forehead.
0.5 oz • 15 g
About the Artist
Born and raised in Tucson, Arizona, by parents rich in heritage, Daviell was exposed early in life to the arts, cultures, and travel. At age 12, he found his gift was in the field of creative arts. He became an apprentice at his family's exclusive jewelry store; where he remained for the next 11 years.
As he grew into a gifted jeweler, he followed his interest in cultures and jewelry design and moved to Italy where he spent 4 years studying under an Italian master Craftsman. Upon returning to the United States, he earned a degree in Gemology from the Gemology Institute of America and an additional certification from Revere Academy of Jewelry.