Customer Reviews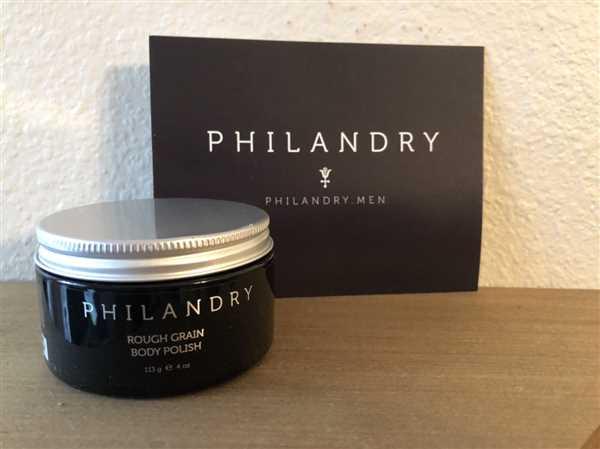 06/02/2020
Amazing product
Since I started using this product I saw the difference on my elbows and my feet and now these areas our nice and smooth . Will continue to purchase this product.
Daniel R.
United States
06/08/2020
Leaves You Glowing!
I have sensitive skin so I'm always hesitant to try exfoliants but seeing as none of the Philandry products have done be wrong, I gave it a try and ... it's AMAZING! I've used it twice so far, each time my skin has been left so beautifully polished, fresh, clean, and renewed! I really like that it provides a good gritty scrub but it's not harsh on the skin. You will literally see your skin glow after you rinse it off in the shower! Will definitely purchase again and again!
02/25/2020
Best scrub ever!
This body polish is the best scrub ever. It smells amazing and it's made of natural substances. Best part is that you can work it up a lather and easily apply on your skin without the scrub falling off. I seriously have tried so many scrubs and this is without a doubt the BEST!
Rick L.
United States
02/24/2020
Best Body Polish
With the new packaging, this is the best body scrub/polish I have ever used. I'm a pretty hairy man and this scrub gets to the skin and also rinses well. Most scrubs take forever to rinse off my body but this one does not. LOVE IT!!
Wilson
United States
PHILANDRY
Rough Grain Body Polish Natural Exfoliant
Rough Grain Body Polish natural exfoliant goes way beyond your average body scrub with its natural and detoxifying actives and botanicals that improve the health and appearance of your skin. A blend of walnut shell and bamboo powders revitalize and exfoliate the skin, refining texture, while natural surfactants provide a rich foaming wash that cleanses without stripping, leaving skin soft and smooth to the touch.
The botanical and algae extracts have a firming effect and the natural tannins and flavonoids present help protect the skin from environmental pollutants and free radicals while deeply moisturizing the skin. Naturally derived salicylates add anti-inflammatory properties and the essential oil blend of lemongrass and aromatic may chang evergreen make for an exhilarating olfactory experience.
113 g ℮ 4 oz
DIRECTIONS FOR USE
Once or twice a week, in the shower, apply to skin and gently work up into a rich lather in circular motions, paying special attention to dry areas like elbows, knees and the heel of the foot. Not for use on the face.
NO CRAPPY INGREDIENTS
Like all of our products, there are no crappy ingredients.
Paraben Free
Propylene Glycol Free
Phthalate Free
No animal products
Cruelty Free
Gluten Free
Fragrance Free