Customer Reviews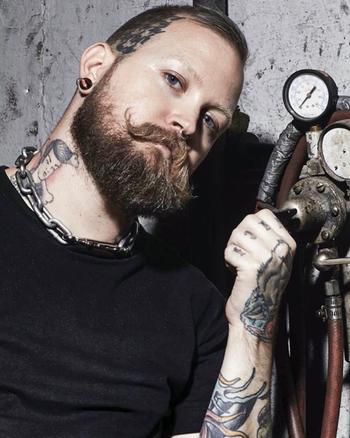 02/24/2020
Best Beard Oil!
Hands down my favorite beard oil! Lightweight and a wonderful scent that isn't too overpowering. This is one thing that stays consistent in my daily rituals.
Tony T.
United States
06/21/2020
Purchased for husband
He loves the smell. It doesn't feel greasy, leaves his beard super soft.
Krystee N.
United States
02/26/2020
Royal Argan saved my beard
As I've gotten older, my beard has become more course and a little unwieldy. I thought I'd give this product a try before I gave up on my beard. Miracle is what it is. My beard became more manageable, and has a natural shine to it now. And the fragrance just enhances the experience of putting it on everyday after getting out of the shower.
Stephen M.
United States
02/24/2020
Ladies, you can use this too!
I don't wash my hair every day - I average going between 3 to 9 days without washing my hair. During those days my hair needs something to tame it and give it some life again. I found this Royal Argan Beard and Hair oil to be the perfect thing to revitalize my hair! It smells amazing! A little goes a long way! It doesn't make my hair greasy either.
Heather S.
United States
PHILANDRY
Royal Argan Beard and Hair Oil
Royal Argan Beard and Hair Oil is an intensely luxurious blend of the finest Moroccan Argan, Australian Baobab and Canadian Hemp Seed Oils, providing the deep conditioning to the beard, skin, the hair and scalp above, and the hair down there. I've scented it very lightly with just two notes from Wolfsbane to compliment and not compete.
30 ml • 1 oz
HOW LONG WILL ONE BOTTLE LAST?
Approximately two to three months.
Using two pumps, once daily (in the morning), this bottle will last almost three months, with a shelf-life of approximately two years. If you use if for your hair and "down there" as well, you may wish to subscribe to this item every three to four weeks.
DIRECTIONS FOR USE:
A little goes a long way. Depending on length, we recommend 2-4 pumps for the beard (depending upon length and fullness), 1-2 pumps for the hair, and a pump for "down there". Work oil into full length of hair, and massage down to the skin.
NO CRAPPY INGREDIENTS:
Paraben Free
Propylene Glycol Free
Phthalate Free
No animal products
Cruelty Free
Gluten Free
Fragrance Free